Intro Pack
Original Himalayan Crystal Salt®
Special Offer
Purchase these salts separately, or supercharge your health for an entire year for only 14 cents/day… with our exclusive Intro Pack!

This is probably the only "Intro Pack" in history that will last you an entire year. It includes our 3 most popular Crystal Salt products:
Intro Pack Special Offer
Normally $76.50, all three for $49.95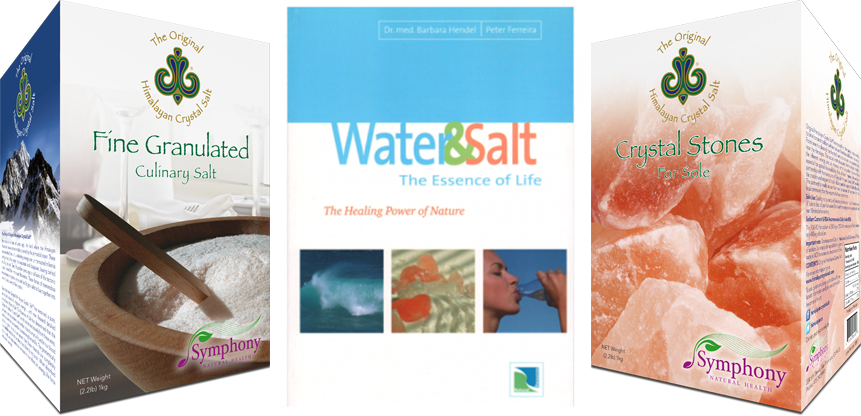 A full-size box
of Crystal Stones
for Sole
(normally $29.50)
Crystal Stones for Sole – One Teaspoon Charges Your Body with Energy
The easiest, fasted way to hydrate and energize your cells and body is with a Sole.
To learn more about Sole and the clinical research behind it click here
The exclusive book,
Water & Salt, The
Essence of Life
(normally $17.50)
Critically acclaimed in Europe, this book unlocks the secrets of Original Himalayan Crystal Salt, and paves the way for a healthy and holistic lifestyle. It also provides practical tips for increasing your well-being, finding your physical and emotional balance, raising your consciousness, and achieving ultimate energy.
A full-size box of Fine Granulated Culinary Salt
(normally $29.50)
Fine Granulated Culinary Salt Nature's True Superfood
Enhance the flavors in your favorite dishes with our Fine Granulated Culinary Salt. Made from larger stones, this salt is hand-crushed for use in your salt shaker. The full color spectrum, taste, and mineral content is preserved.
Normally $76.50, all three for $49.95