The Difference Between Salts
The differences among the types of salt
There are five factors that differentiate the different types of salt:
1. The amount of trace minerals in each salt.
2. The ratio of those minerals.
3. The particle size and structure of those minerals.
4. The level of contamination with additives, chemicals or pollution.
5. The research on that specific salt showing its health benefits.
But, isn't all salt the same?
As you see in this chart, even though salts may look similar, they're not:
Original Himalayan Crystal Salt
Himalayan or Pink Salt
Sea/Celtic Salt
Table Salt

Depends on the source anticaking additives may be used.

Pollutants: Petrochemicals, radioactive waste, heavy metals and others (depending on the water source)

Anticaking agents added.

Pollutants: Plastic, Cyanide, Aluminum and others.

Foothills of the Himalayan Mountains in Pakistan

South America, Australia, Poland or Pakistan

Structure & Particle Size

Crystalline with subtle isolation

Crystalline with total isolation

Hand-Minded, cleaned and gently crushed with traditional stone grinders

Industrially mined, often using explosives

Evaporated salt from the oceans or saltwater lakes then chemically refined at high temperatures removing most trace minerals

Explosives and then Chemically cleaned in a lab removing trace elements to leave Na and Cl
| | | | | |
| --- | --- | --- | --- | --- |
| | Original Himalayan Crystal Salt | Himalayan or Pink Salt | Sea/Celtic Salt | Table Salt |
| | | | | |
| Supports cellular communication | | | | |
| | | | | |
| Supports acid-alkaline balance* | | | | |
| Helps to normalize blood pressure | | | | |
| | | | | |
| Supports a properly functioning metabolism | | | | |
Table salt is composed primarily of two ions: sodium (Na) & chloride (Cl).
It's the same salt often used to melt snow on the road.
Table salt is most commonly mined. Explosives blast through rock to create a cave, and then 40 or more holes are drilled into the salt face. These holes are primed with pellets of even more explosive materials. Miners ignite the explosives, creating a blast that dislodges 800 to 900 tons of rock salt in less than 3 seconds. The rock salt is scooped out and thrown in a spinning crusher, and then crushed a second time.
Table salt is chemically cleaned at high temperatures, which turns it into a chemical structure not recognized by your body. In fact, your body thinks refined table salt is poison and tries to excrete it as quickly as possible, causing a burden on your body's detoxification organs, especially your liver and kidneys. It does this by surrounding the sodium chloride with water to separate the Na and Cl ions enabling our body to absorb some of the minerals and excrete the rest. The water used to break this up comes from inside your cells, causing dehydration at the cellular level.
Even worse, regular table salt is often bleached and then treated with anticaking agents like aluminum (associated with Alzheimer's), sodium ferrocyanide (cyanide), and other agents you'll also find in roof tiles, cement, the coating on welding rods, dry cleaning, a laxative to loosen the bowels, and aircraft de-icing fluid…to name a few.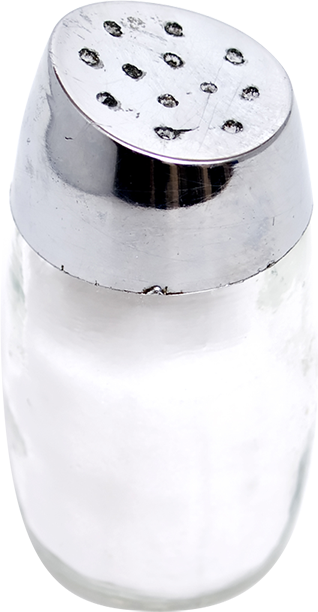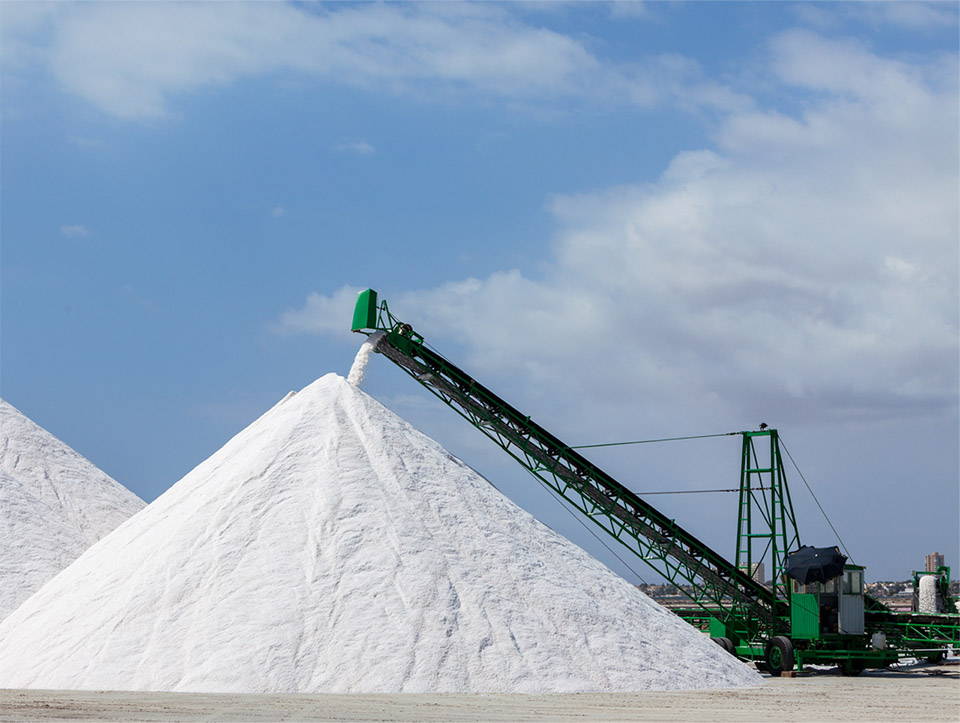 Sea Salt, untouched, would be pure and would
contain

trace minerals in addition to sodium and chloride.

Unfortunately, our oceans are being used as waste-dumping facilities and are being polluted with radioactive waste, petro-chemicals and heavy metals like lead, cadmium, arsenic, mercury, and more. These toxins can be present in sea salts.

That's why 80% of sea salt producers are refining their salt – using high temperature chemical stripping processes that turn it into a chemical structure your body can't readily absorb – just like table salt.
Pink salts or other Himalayan Salt. This is where you need to be most careful.
Don't get us wrong, pink and other Himalayan Salts are some of the better salts in the world…
but if you are here you are probably looking for the BEST Salt in the World – Original Himalayan Crystal Salt®
A few questions quickly reveal pink salts pretending to be Original Himalayan Crystal Salt®.
Where does it actually come from? Even though some pink salts may be labeled "Himalayan" many of these salts come from other parts of the world like South America, Australia or Eastern Europe. Always confirm the origin of the salt on the label.
Does it really have 84 trace minerals? Is there a certificate of analysis to prove their source has all the trace minerals mentioned in the book, Water & Salt the Essence of Life. And make sure they haven't just sent you a copy of ours – Here is our Certificate of Analysis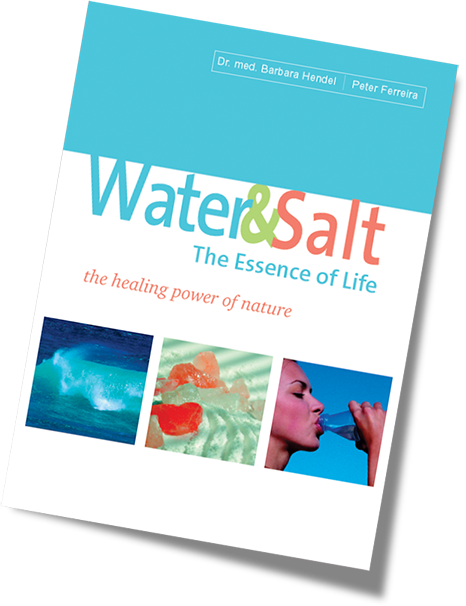 What is the structure and particle size? For Pink and other Himalayan salt we can't tell you because none of the suppliers seem to have that information or have done the research we have. So, if you find out please let us know at medical.team@naturalhi.com !
What we do know is that Original Himalayan Crystal Salt® has the perfect structure and particle size that can be perfectly absorbed directly into your cells. This not only impacts your health and cellular communication, but it also means that it helps your body stay hydrated. How? Well when particles are so small and structure so perfect that the minerals can penetrate the cell wall, instead of being outside of the cell drawing water out of your cells, those minerals are inside the cell drawing water in.
What are the ratio of those minerals? This is another important question. The powerful health benefits many experience when they switch to Original Himalayan Crystal Salt® is because the ratio of minerals is very similar to what you find in your own blood. Which stands to reason when you consider that Original Himalayan Crystal Salt® comes from the oceans 250 million years ago…
All life evolved from the ocean and just like the ocean, your blood and every cell in your body contain salt and water. These 84 minerals that exist in your blood and cells today – and in Original Himalayan Crystal Salt® – are the building blocks of life.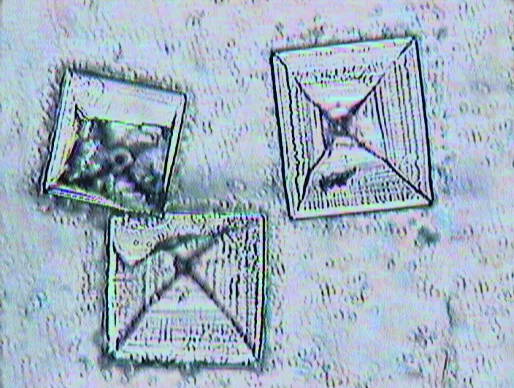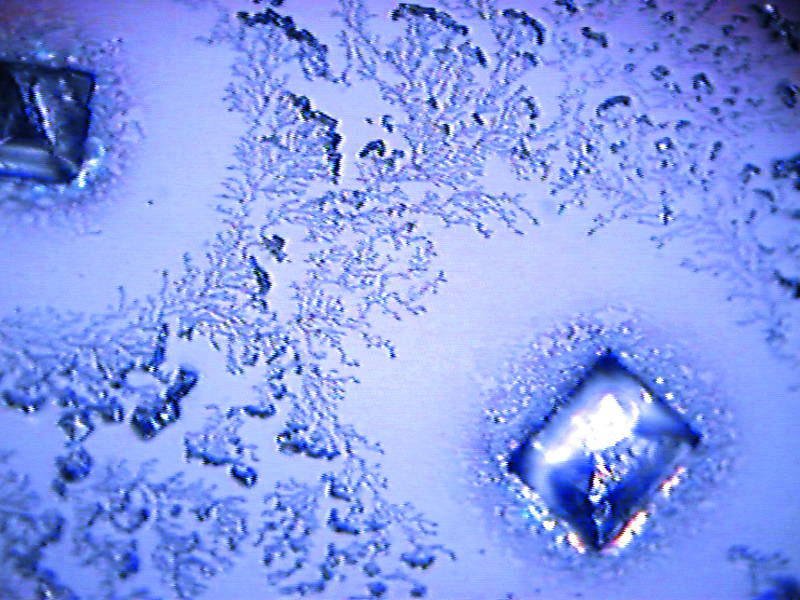 Original Himalayan Crystal Salt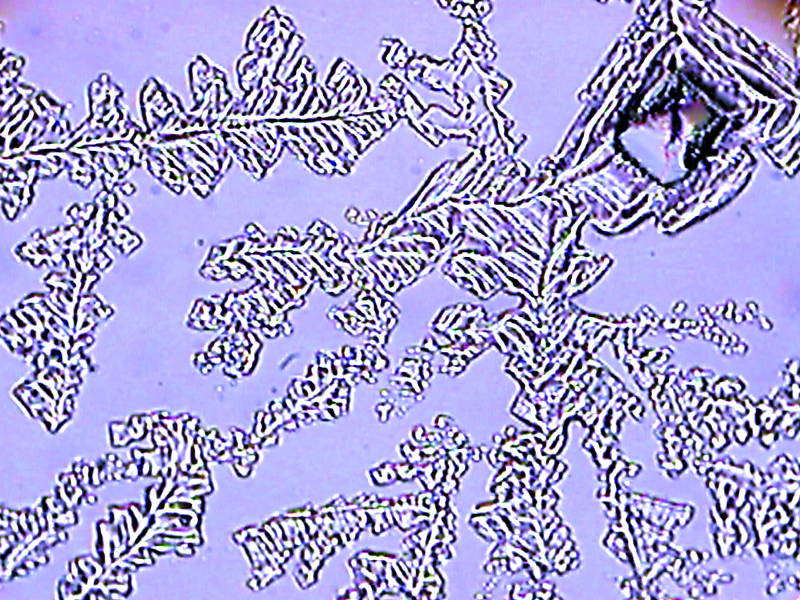 Is it contaminated? Original Himalayan Crystal Salt® is completely pure and unadulterated. We can't vouch for other pink or Himalayan Salts. Due to the increased demand and value of high quality salts there has been found generic crystal salt that has had some Pink Himalayan salt mixed in trying to give the impression it is all Himalayan salt or, even worse, there has been some salt coming out of China that has plastic mixed in! You don't want that!
Is it mined with explosives? Just as dynamite will kill living beings, explosives used to mine salt blasts apart the beautiful crystalline structure created by nature and potentially leaves residue. Table salt, sea salt and pink/pretend Himalayan salts are dead. Original Himalayan Crystal Salt® is hand mined, cleaned, and gently crushed using traditional stone grinders. Its perfect crystalline structure is maintained, giving it it's beautiful taste.
How do they support the miners and community? We've worked in third world countries for over 20 years and during that time we have learnt that the best way to having a strong business is creating true partnerships. This means treating workers fairly, not exploiting them and paying them a living wage. By establishing joint venture partnerships with the local community, we create a small industry that delivers value added finished goods that are more valuable than just bulk salt, year-round employment, and safe, fair working conditions. This all ensure the highest quality product for you, provides 5-10 times the income for the local community, and effectively reduces the price you pay because there are no further costs to producing or shipping Original Himalayan Crystal Salt® after it leaves the source.
Does it have health benefits? Original Himalayan Crystal Salt® does!
Original Himalayan Crystal Salt® is the purest, healthiest salt on the planet.
The perfect addition to support your healthy life and home.
✓

Includes the 84 elements and minerals considered essential for life and energy
✓

Provides your body with Electrolytes which improve conductivity and supports cellular communication*
✓

Improves hydration into your cells*
✓

Supports acid-alkaline balance*
✓

Helps normalize blood pressure*
✓

Supports detoxification and helps cleanse the intestines*
✓

Supports a properly functioning metabolism*
Here is a link to all of the research on Original Himalayan Crystal Salt® as well as the research in the book, Water and Salt the Essence of Life.
When making choices about our health, we soon realize our choices aren't just between good or bad, they are often between good, better and BEST! Please try
We chose Original Himalayan Crystal Salt® because it was the BEST! And we hope you do too!